InspectAPedia tolerates no conflicts of interest. We have no relationship with advertisers, products, or services discussed at this website.
How to take care of your septic system - latest septic system maintenance advice for homeowners to get the maximum septic tank life, maximum drainfield life, minimum septic system operating, maintenance, and replacement costs.
With rising septic repair prices and changing weather patterns due at least in part to global warming, septic maintenance is even more critical to keep a healthy home and yard and to avoid costly septic system repairs. Here is our updated septic system maintenance advice in a nutshell.
Green links show where you are. © Copyright 2015 InspectApedia.com, All Rights Reserved.
An Expanded Version of The EPA Septic Care Guide - Ten Simple Steps to Septic System Maintenance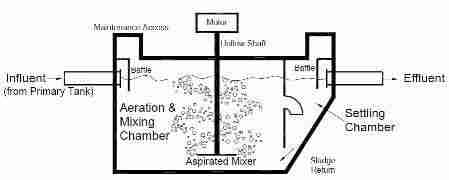 Septic drainfield failures or sewage backups may be more common than some people realize.
As the EPS said in the original and brief article on septic system care, "if your septic tank failed, or you know someone whose did, you are not alone. As a homeowner, you are responsible for maintaining your septic system.
Proper septic system maintenance will help keep your system from failing and will help maintain your investment in your home. Failing septic systems can contaminate the ground water that you or your neighbors drink and can pollute nearby rivers, lakes and coastal waters." - [Original text, U.S. EPA, editing/additions by author]
People normally seem to forget about their septic tank and drainfield until there are odors, slow drains, sewage backups, or sewage coming up in the yard - signs of a septic system problem. You can greatly extend the life of a septic system by taking care of it. The most basic step in septic system care is to have the tank pumped on schedule. That's far more important than any magic additives, septic helper, or septic chemicals which usually are of little use and sometimes are downright harmful.
Here are ten simple steps that the US EPA suggested in order to keep your septic system working, with additional comments added by an experienced septic system inspector.
Also see SEPTIC TANK PUMPING SCHEDULE and see WHAT CAN GO INTO TOILETS & DRAINS?. The original content of this page was produced by the U.S. EPA with edits and addition of references to more in-depth information resources about onsite waste disposal inspection, diagnosis, repair, maintenance by DJF. If septic systems are new to you, see HOME BUYERS GUIDE to SEPTIC SYSTEMS.
Locate your septic tank and drainfield. Keep a drawing of these locations in your records. See SEPTIC TANK, HOW TO FIND and also see our video on how to find septic components: SEPTIC DRAINFIELD LOCATION
Have your septic system inspected at least every three years. This is a somewhat arbitrary rule of thumb but it's better than never doing anything. [Home buyers should be sure to review our Buyer's Guide Home Buyer's Guide to Septic Systems Inspection & Testing -- DF]
Pump your septic tank as needed. Actually, to get this right, see our SEPTIC TANK PUMPING SCHEDULE and also see SEPTIC TANK PUMPING MISTAKES.
Don't dispose of household hazardous wastes in sinks or toilets. [See our WHAT CAN GO INTO TOILETS & DRAINS? And for the "Don'ts of septic systems" see NEVER FLUSH INTO SEPTICS, BETTER NOT TO FLUSH, and CHEMICALS & CLEANERS into the SEPTIC TANK? articles to learn what to keep out of your septic tank to prolong its life --DF]
Keep other household items, such as dental floss [trivial in volume, but can clog or snag septic pumps, float switches, controls--DF], feminine hygiene products, condoms, diapers, and cat litter out of your system.
See SEPTIC CARE INSTRUCTIONS
Use water efficiently. [Reducing water usage reduces the load on your drainfield -- DF] See our articles GREYWATER SYSTEMS and ALTERNATIVE & WATERLESS TOILETS. Reduce water usage, install a drywell or graywater system.
Plant only grass over and near your septic system. Roots from nearby trees or shrubs might clog and damage the system. Also, do not apply manure or fertilizers over the drainfield. [See our article, PLANTS & TREES OVER SEPTIC SYSTEMS for more details --DF]
Keep vehicles and livestock off your septic system. The weight can damage the pipes and tank, and your system may not drain properly under compacted soil. See SEPTIC FIELD FAILURE CAUSES
Keep roof gutters and basement sump pumps from draining into or near your septic system. [And very important, keep surface runoff and subsurface runoff away from the septic tank and drainfield -- DF]
Check with your local health department before using additives. Commercial septic tank additives do not eliminate the need for periodic pumping and can be harmful to your system.

[Actually most septic tank additives don't help, some septic tank additives are highly caustic or toxic and contaminate the environment, some hurt (like yeast), and some or perhaps all (depending on where you live) are illegal to apply - see SEPTIC TREATMENTS & CHEMICALS septic tank chemicals, treatments, additives, reported as intended for extending the septic system life, "Un-Clogging," or "Repair" - Septic Tank Treatment -- DF]

And we add a compund eleventh septic system life extending step:
Improve the septic system: adding a greywater system, separate drywell, adding a septic tank inlet or outlet filter (SEPTIC FILTERS), or adding an aerator to convert the conventional septic tank to an aerobic design will increase the level of effluent treatment and extend drainfield life. See SEPTIC SYSTEM DESIGN ALTERNATIVES
Watch out: adding a septic tank aerator with incomplete design can push solids into and destroy the drainfield. Aerobic septic tanks use multiple chambers to avoid this problem; a retrofit design would typically include an outlet tee filter or separate filtering chamber that, if omitted or not properly maintained is likely to lead to sewage backups or septic system failure.
The U.S. EPA does not regulate septic systems, however, state and local governments do regulate the use of these systems. Just about any question you could ask about residential septic system care, septic system maintenance, installation, design basics, tank pumping, field installation, and repair, is at our (DF's) Septic Systems Home Page. Owners and occupants of homes with septic systems and people who inspect or service septic systems should also review Septic System Safety --DJF]
More Reading
Green link shows where you are in this article series.
...
Frequently Asked Questions (FAQs) about how to maximize the life of a septic system and its components
...
Ask a Question or Search InspectApedia
Questions & answers or comments about how to maximize septic systerm life..
Use the "Click to Show or Hide FAQs" link just above to see recently-posted questions, comments, replies, try the search box just below, or if you prefer, post a question or comment in the Comments box below and we will respond promptly.
Search the InspectApedia website
Technical Reviewers & References
Publisher's Google+ Page by Daniel Friedman
Click to Show or Hide Citations & References
Books & Articles on Building & Environmental Inspection, Testing, Diagnosis, & Repair
The Home Reference Book - the Encyclopedia of Homes, Carson Dunlop & Associates, Toronto, Ontario, 25th Ed., 2012, is a bound volume of more than 450 illustrated pages that assist home inspectors and home owners in the inspection and detection of problems on buildings. The text is intended as a reference guide to help building owners operate and maintain their home effectively. Field inspection worksheets are included at the back of the volume. Special Offer: For a 10% discount on any number of copies of the Home Reference Book purchased as a single order. Enter INSPECTAHRB in the order payment page "Promo/Redemption" space. InspectAPedia.com editor Daniel Friedman is a contributing author.

Or choose the The Home Reference eBook for PCs, Macs, Kindle, iPad, iPhone, or Android Smart Phones. Special Offer: For a 5% discount on any number of copies of the Home Reference eBook purchased as a single order. Enter INSPECTAEHRB in the order payment page "Promo/Redemption" space.
Design Manuals for Septic Systems
US EPA Onsite Wastewater Treatment Systems Manual [online copy, free] Top Reference: US EPA's Design Manual for Onsite Wastewater Treatment and Disposal, 1980, available from the US EPA, the US GPO Superintendent of Documents (Pueblo CO), and from the National Small Flows Clearinghouse. Original source http://www.epa.gov/ORD/NRMRL/Pubs/625R00008/625R00008.htm Onsite wastewater treatment and disposal systems, Richard J Otis, published by the US EPA. Although it's more than 20 years old, this book remains a useful reference for septic system designers. U.S. Environmental Protection Agency, Office of Water Program Operations; Office of Research and Development, Municipal Environmental Research Laboratory; (1980)
Eco John® Innovative Toilet Solutions, Global Inventive Industries, Fountain Valley CA, PDF, product brochure
"International Private Sewage Disposal Code," 1995, BOCA-708-799-2300, ICBO-310-699-0541, SBCCI 205-591-1853, available from those code associations.
"Manual of Policy, Procedures, and Guidelines for Onsite Sewage Systems," Ontario Reg. 374/81, Part VII of the Environmental Protection Act (Canada), ISBN 0-7743-7303-2, Ministry of the Environment,135 St. Clair Ave. West, Toronto Ontario M4V 1P5 Canada $24. CDN.
Manual of Septic Tank Practice, US Public Health Service's 1959.

Onsite Wastewater Disposal Books
Onsite Wastewater Disposal, R. J. Perkins; Quoting from Amazon: This practical book, co-published with the National Environmental Health Association, describes the step-by-step procedures needed to avoid common pitfalls in septic system technology. Valuable in matching the septic system to the site-specific conditions, this useful book will help you install a reliable system in both suitable and difficult environments. Septic tank installers, planners, state and local regulators, civil and sanitary engineers, consulting engineers, architects, homeowners, academics, and land developers will find this publication valuable.
Onsite Wastewater Treatment Systems, Bennette D. Burks, Mary Margaret Minnis, Hogarth House 1994 - one of the best septic system books around, suffering a bit from small fonts and a weak index. (DF volunteers to serve as indexer if Burks/Minnis re-publish this very useful volume.) While it contains some material more technical than needed by homeowners, Burks/Minnis book on onsite wastewater treatment systems a very useful reference for both property owners and septic system designers. We refer to it often. While Minnis says the best place to buy this book is at Amazon (our link at left), you can also see this book at Minnis' website at http://web page .pace.edu/MMinnisbook
Septic Tank/Soil-Absorption Systems: How to Operate & Maintain [ copy on file as /septic/Septic_Operation_USDA.pdf ] - , Equipment Tips, U.S. Department of Agriculture, 8271 1302, 7100 Engineering, 2300 Recreation, September 1982, web search 08/28/2010, original source: http://www.fs.fed.us/t-d/pubs/pdfimage/82711302.pdf
Soil Percolation Tests soil perc testing guide and instructions
Percolation Testing Manual, CNMI Division of Environmental Quality, PO Box 501304, Saipan, MP 96950
Planting Over Septic System Component", Daniel Friedman (author/editor, InspectAPedia.com), The Innovator, Winter/Spring 2008, BCOSSA, British Columbia OnSite Sewage Association, 201-3542 Blansard St., Victoria BC V8X 1W3 Canada
Save the Septic System - Do Not Flush These Items Down the Toilet, Daniel Friedman, InspectAPedia.com - PDF document, printable
Septic System Owner's Manual, Lloyd Kahn, Blair Allen, Julie Jones, Shelter Publications, 2000 $14.95 U.S. - easy to understand, well illustrated, one of the best practical references around on septic design basics including some advanced systems; a little short on safety and maintenance. Both new and used (low priced copies are available, and we think the authors are working on an updated edition--DF. Quoting from one of several Amazon reviews: The basics of septic systems, from underground systems and failures to what the owner can do to promote and maintain a healthy system, is revealed in an excellent guide essential for any who reside on a septic system. Rural residents receive a primer on not only the basics; but how to conduct period inspections and what to do when things go wrong. History also figures into the fine coverage.
Test Pit Preparation for Onsite Sewage Evaluations, State of Oregon Department of Environmental Quality, Portland OR, 800 452-4011. PDF document. We recommend this excellent document that offers detail about soil perc tests, deep hole tests, safety, and septic design. Readers should also see Soil Percolation Tests and for testing an existing septic system, also see Dye Tests
Grass is Always Greener Over the Septic Tank, Bombeck, Erma: $ 5.99; FAWCETT; MM; This septic system classic whose title helps avoid intimidating readers new to septic systems, is available new or used at very low prices. It's more entertainment than a serious "how to" book on septic systems design, maintenance, or repair. Not recommended -- DF.

US EPA Onsite Wastewater Treatment Systems Manual Top Reference: US EPA's Design Manual for Onsite Wastewater Treatment and Disposal, 1980, available from the US EPA, the US GPO Superintendent of Documents (Pueblo CO), and from the National Small Flows Clearinghouse. Original source http://www.epa.gov/ORD/NRMRL/Pubs/625R00008/625R00008.htm
Water Wells and Septic Systems Handbook, R. Dodge Woodson. This book is in the upper price range, but is worth the cost for serious septic installers and designers. Quoting Amazon: Each year, thousands upon thousands of Americans install water wells and septic systems on their properties. But with a maze of codes governing their use along with a host of design requirements that ensure their functionality where can someone turn for comprehensive, one-stop guidance? Enter the Water Wells and Septic Systems Handbook from McGraw-Hill.
Written in language any property owner can understand yet detailed enough for professionals and technical students this easy-to-use volume delivers the latest techniques and code requirements for designing, building, rehabilitating, and maintaining private water wells and septic systems. Bolstered by a wealth of informative charts, tables, and illustrations, this book delivers:
* Current construction, maintenance, and repair methods
* New International Private Sewage Disposal Code
* Up-to-date standards from the American Water Works Association

Wells and Septic Systems, Alth, Max and Charlet, Rev. by S. Blackwell Duncan, $ 18.95; Tab Books 1992. We have found this text very useful for conventional well and septic systems design and maintenance --DF. Quoting an Amazon description:Here's all the information you need to build a well or septic system yourself - and save a lot of time, money, and frustration. S. Blackwell Duncan has thoroughly revised and updated this second edition of Wells and Septic Systems to conform to current codes and requirements. He also has expanded this national bestseller to include new material on well and septic installation, water storage and distribution, water treatment, ecological considerations, and septic systems for problem building sites.

The NSFC Products List has an excellent list of design manuals/modules available from their website or by telephone 800-624-8301
Submissions welcome. send us a suggested document link or request an exchange of website links
...